2008 ATV Ride of Hope Sponsored by:

The 3rd Annual "ATV Ride of Hope" raised over $2300.00 for
Prostate Cancer Canada
Riders from across Ontario had a nice over cast day to ride the trails
of the Baxter ATV Club. The Prostate Extreme Team would like to thank our riders
our sponsors and most of all the people of Port Severn Ontario for another great year.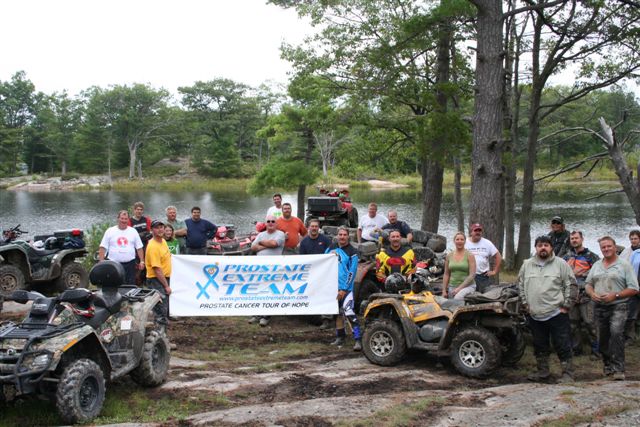 See all the Event Photo's here
Thank You Rider TV
Food Provided By:




Thanks for your support folks!
Another big thank you goes to Armstrong Distribution
for their donation of all the soft drinks.
Finally a huge thanks to the folks of Choko Design
for their generous contributions to our Silent Auction Table.

Grand Prize Giveaways
$500.00 Factory Rec Bucks - 1st Place Winner Chuck Raymond
$300.00 Factory Rec Bucks - 2nd Place Winner Sue Schouten
$200.00 Factory Rec Bucks - 3rd Place Winner Penny Curtis

A Special Extreme Team Thank You to the OFATV and The Baxter ATV Club

Don't Drink & Ride



---
If you would like to plan a ATV event to benefit our cause please
feel free to contact us to find out how.
---
© Prostate Extreme Team