PCCN Brampton & the Prostate Extreme Team would like to thank the Brampton Board of Trade for inviting us back for our 3rd appearance at the Brampton Santa Clause Parade.
Our Santa Parade Committee did a fantastic job with our float this year, and they built the float in less than 4 hours on Parade Day, talk about game day pressure!
This year's sponsors did us proud starting with our fearless leader Bill Stelings from Bram City Transmission who supplied the Tow Vehicle, the trailer & the music.
Jim & Sandi Dorsey from Cruisin' for a Cure Canada for supplying their Custom PT Cruiser.
Paul Henshall who supplied the Barber Chair for our MOvember Themed Barber Shop.
Last but certainly NOT least our newest members to our Sponsorship Team Martin & Jessica Hoach and their barbette Janine from Eikonic House of Barbers who are our official Brampton MOvember Barber Shop and now the official Barbers to Santa as well!
A special thank you to Prostate Cancer Canada for helping to our fund our float this year, we appreciate your support!
Thanks to all our 2011 sponsors!
It goes without saying that we could not do this float without the help from our fantastic volunteers from PCCN Brampton, so a very special thank you goes out to the following,
Tilly Netherton, Morris Rambout & Denis Paris, thanks for always being there for us at every event our group does, you folks are invaluable, we need more of you!
Now for the bling,
Here we have Paul Henshall modeling Jim's PT, personally I think we need a new model more suited to the Bomber Gal for 2012...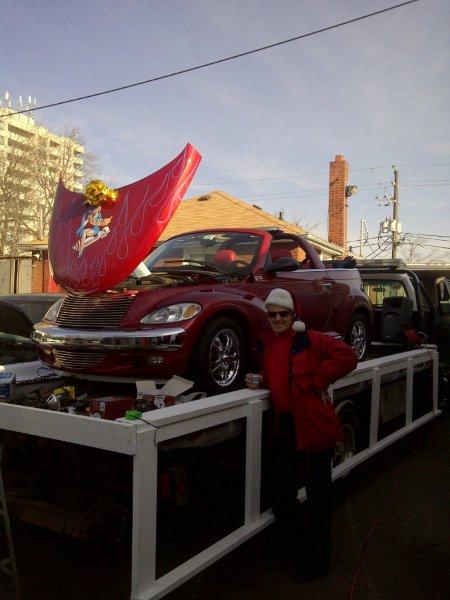 Next we have Jess putting the final touches on the float, thanks for all your and your hubbies hard work to make this float the best yet!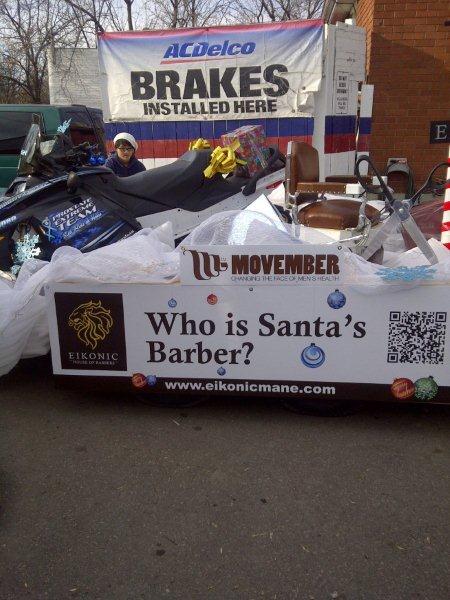 My sled took up the rear of the float & provided Janine a safe place to sit for the long ride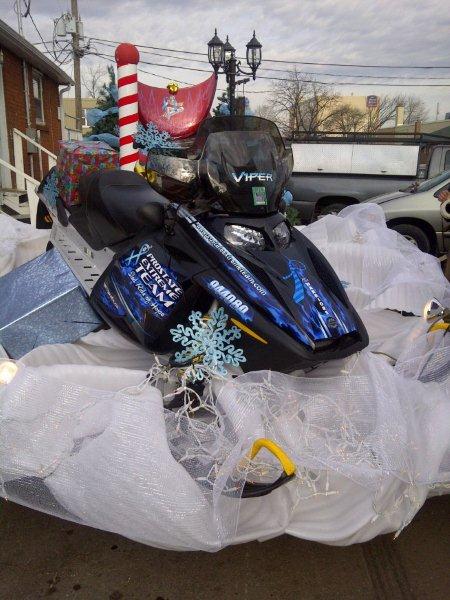 Because of our tight deadline I personally did not get too many before photos as the float was being built but I will update this thread as the photos come into me from the folks that did get shots!
I was however able to get some pretty good photos at our Safety Check In.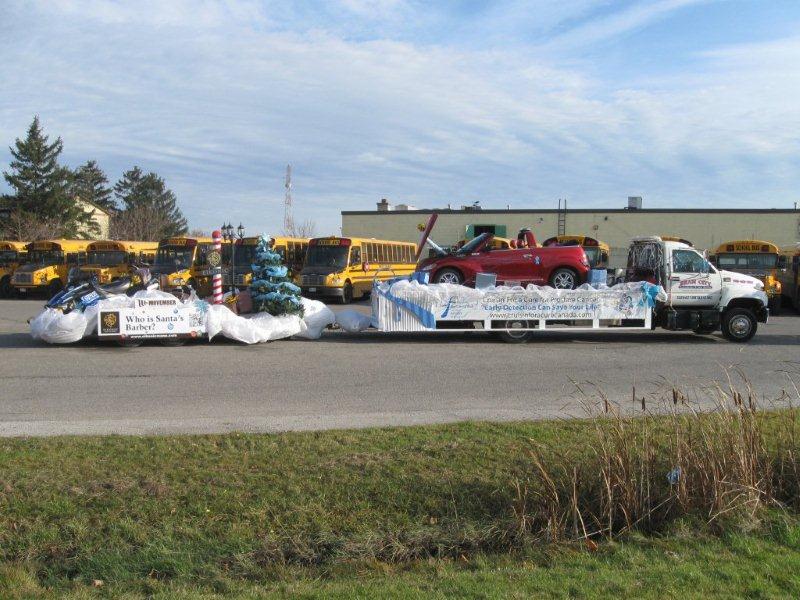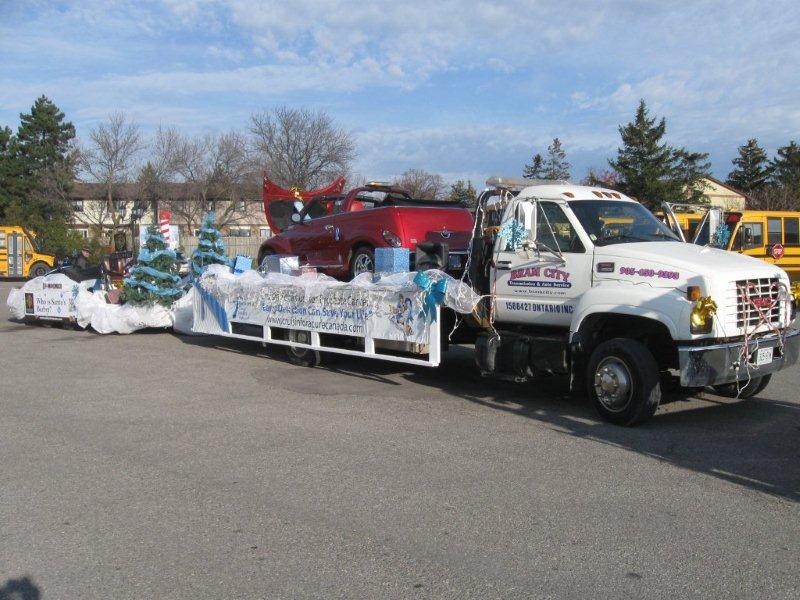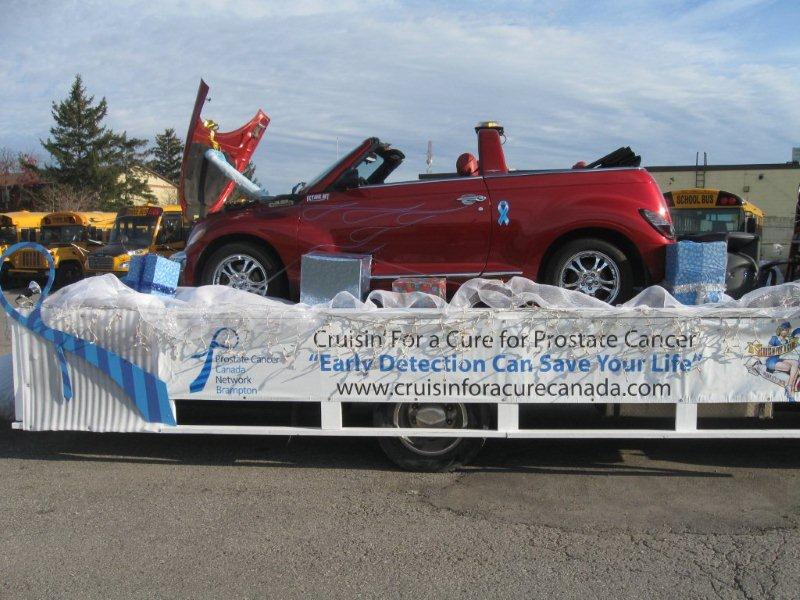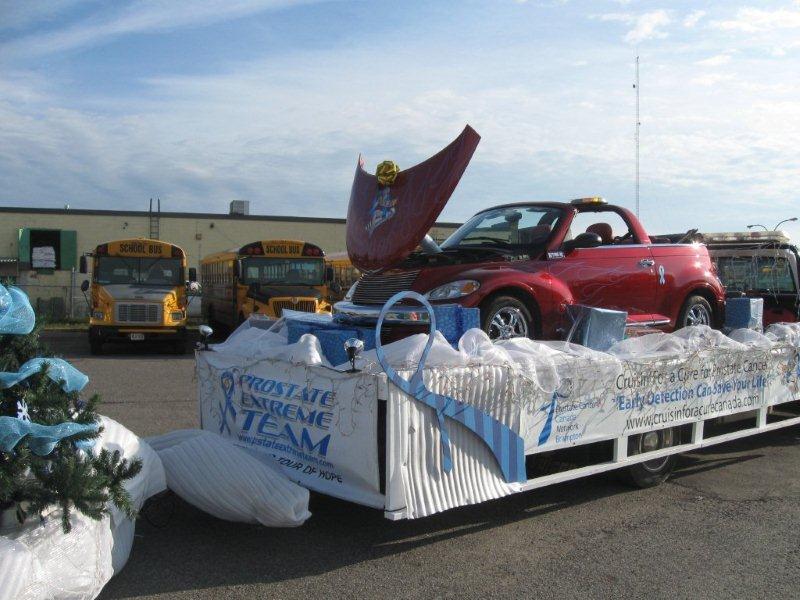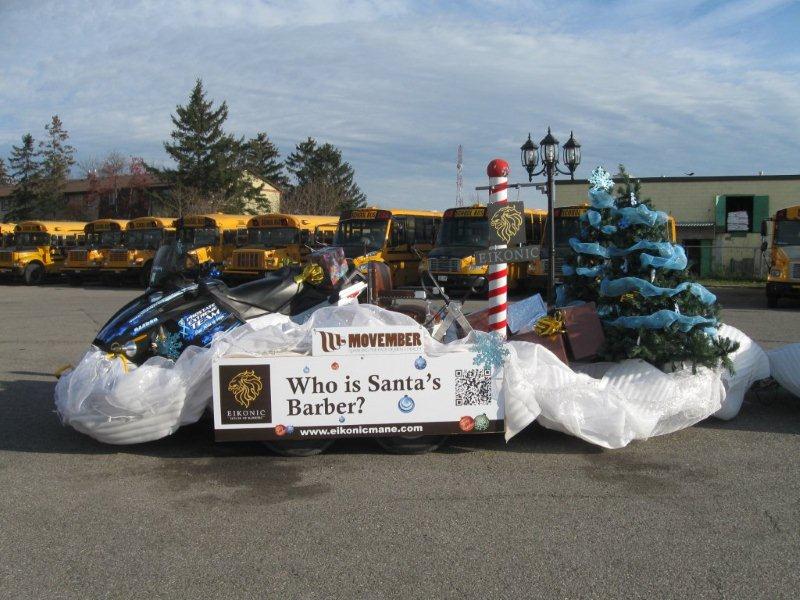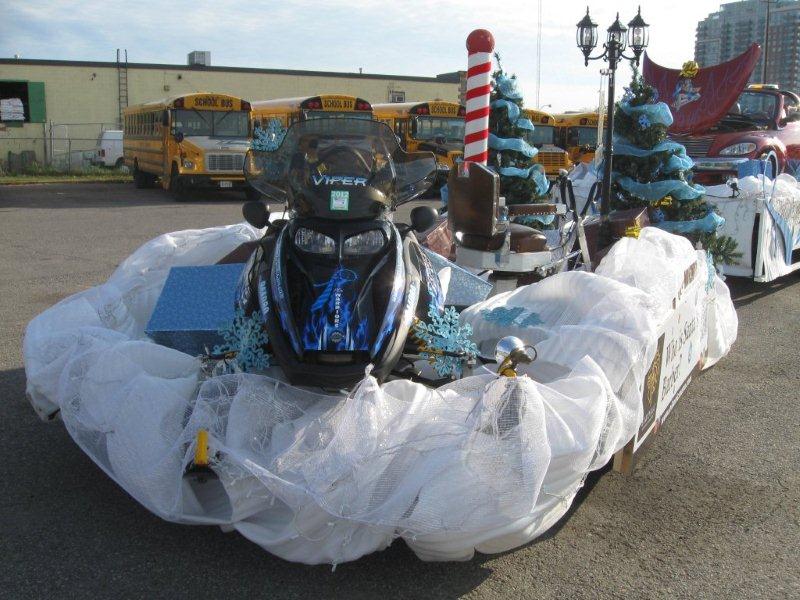 And here we are at the staging area lined up and ready to go.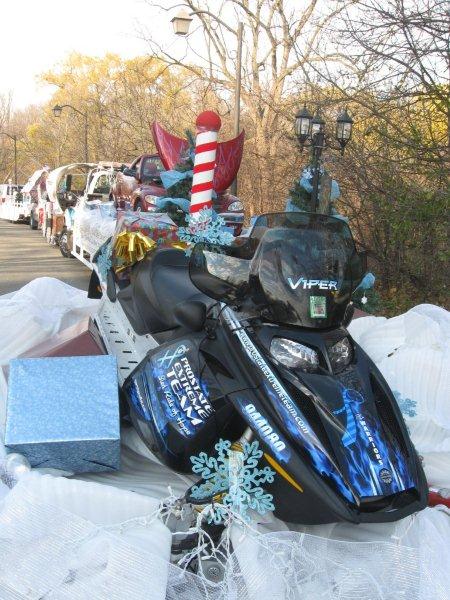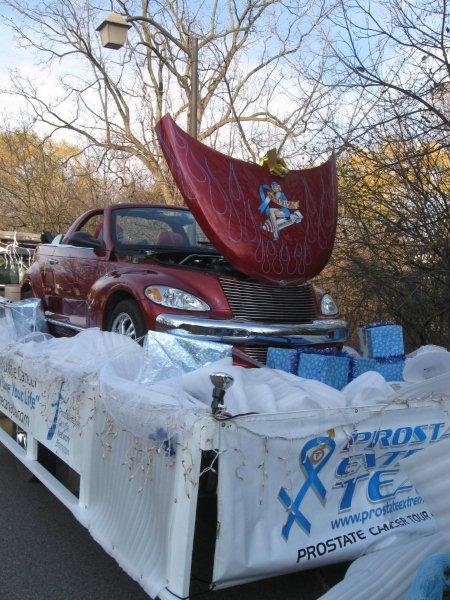 I shot this video from the crowd and much to my dismay it appears that a career in television is not in my future, who knew, sorry for the poor quality folks.
Until I get the actual DVD from Rogers I recorded this directly from my TV when we got home so this is as seen on ROGERS TV from my TV.
Last but not least I would like to thank my daughter Alexis for being my best bud and for helping us tear the float down after the Parade, luv ya kiddo your the best!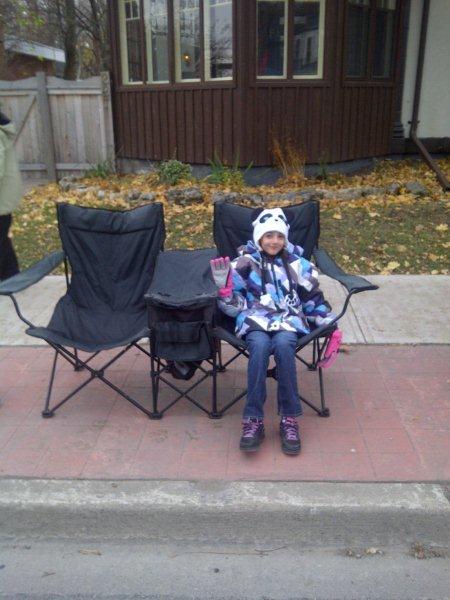 Thanks to all who helped make the 2011 Prostate Cancer Canada Network Brampton Float the best entry yet!
Please remember to support our sponsors!
Prostate Cancer Canada
www.prostatecancer.ca
Bram City Transmission
http://www.bramcity.com/
Eikonic House of Barbers
http://www.eikonicmane.com
Cruisin' For a Cure Canada
http://www.c4acc.com