First of all I would like to thank all our many sponsor's volunteers and our participants for another great ride!
These rides would not be possible without your folks support so you all deserve a big round of applause.
The weather co-operated with us this year and brought us some real nice sunny skies.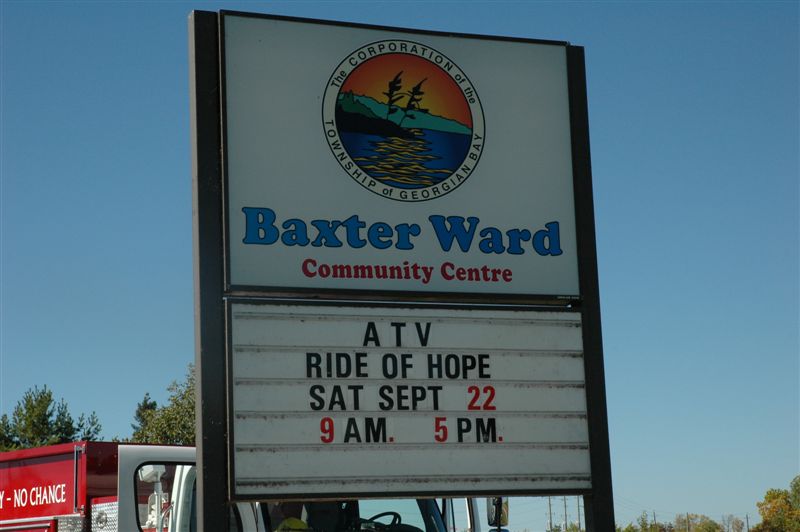 Fellow ATV enthusiasts from all over unloaded their quads and lined them up waiting for the start of the ride.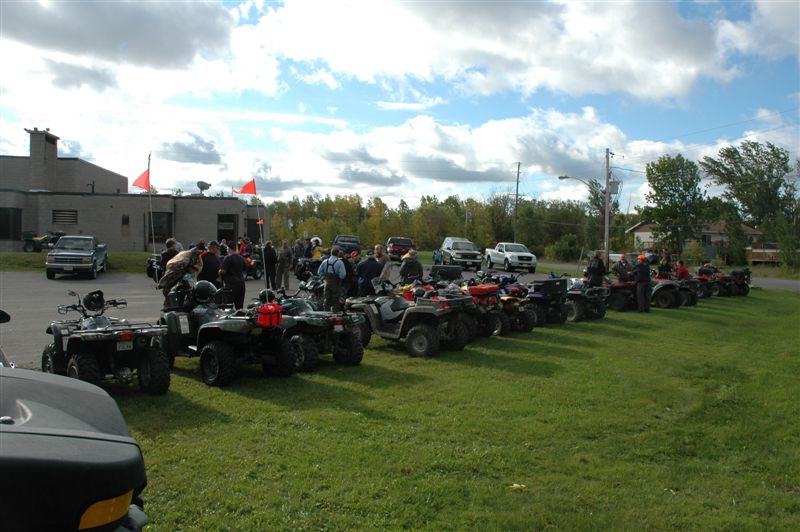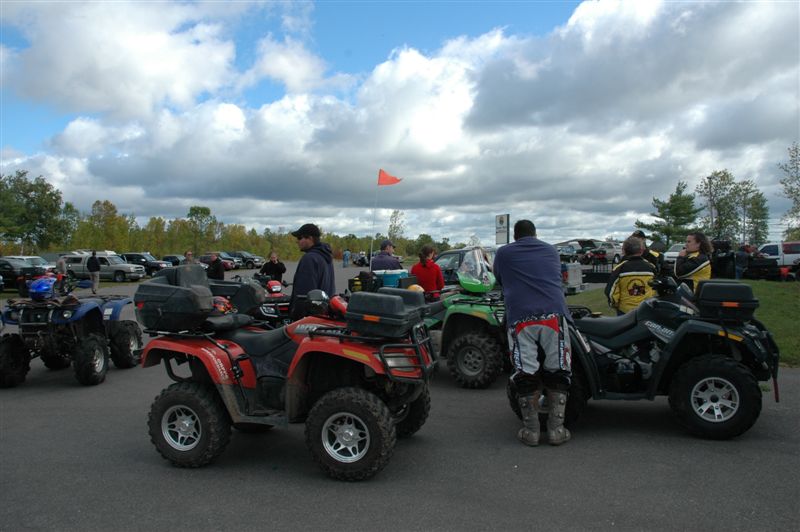 Our Co-Founder Sherri started the days festivities with a speech about why we come to support this great cause,
after all we are here to try and help eliminate Prostate Cancer.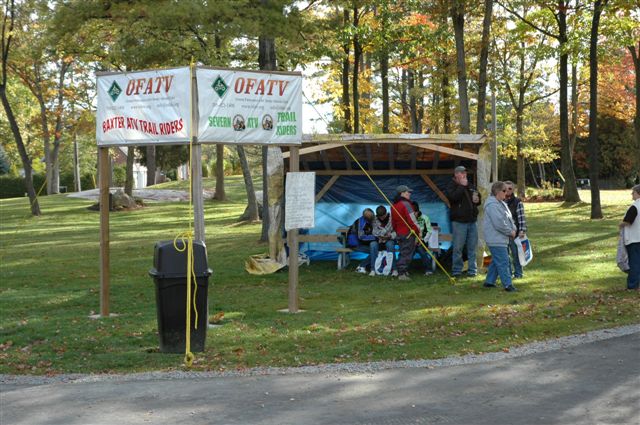 Once everyone saddled up we were on our way guided by one of Ontario's finest to help make our major intersection turns safer.
Thanks to the OPP for helping us out we truly appreciate it.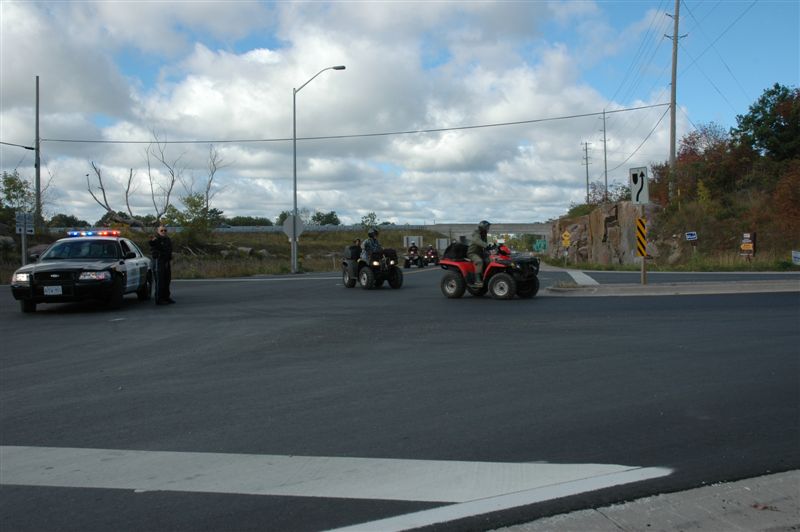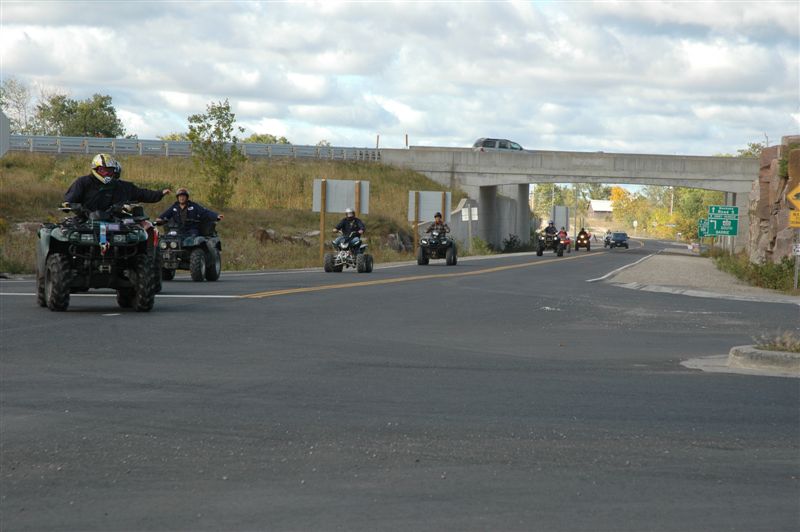 After a brief road run it was time to get down and dirty.
This was the first of many mud holes that would be traveled throughout the day and believe me when I tell you
that this hole was much drier than the last time I saw it in the spring time.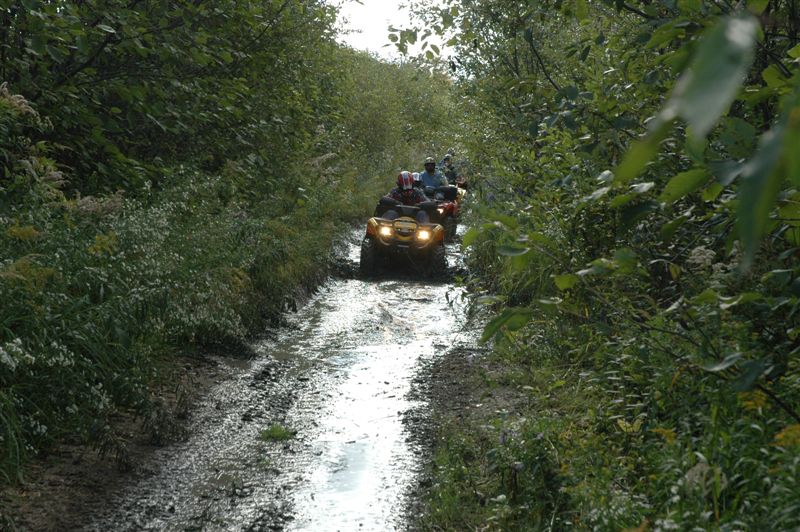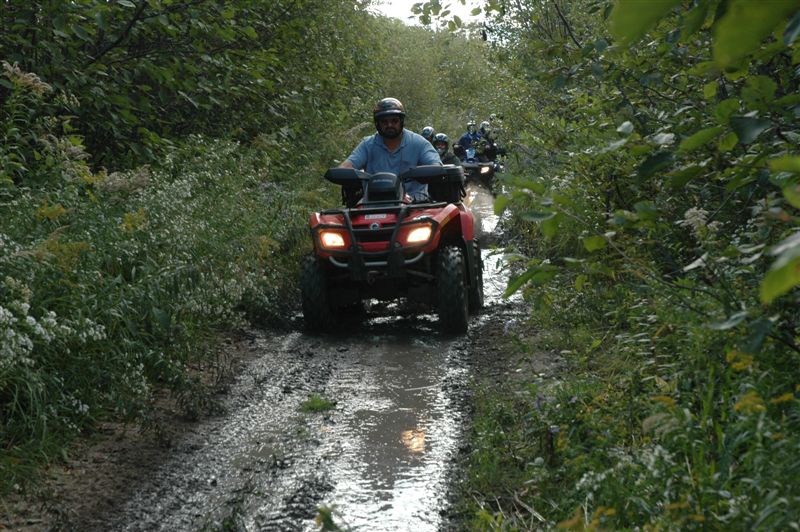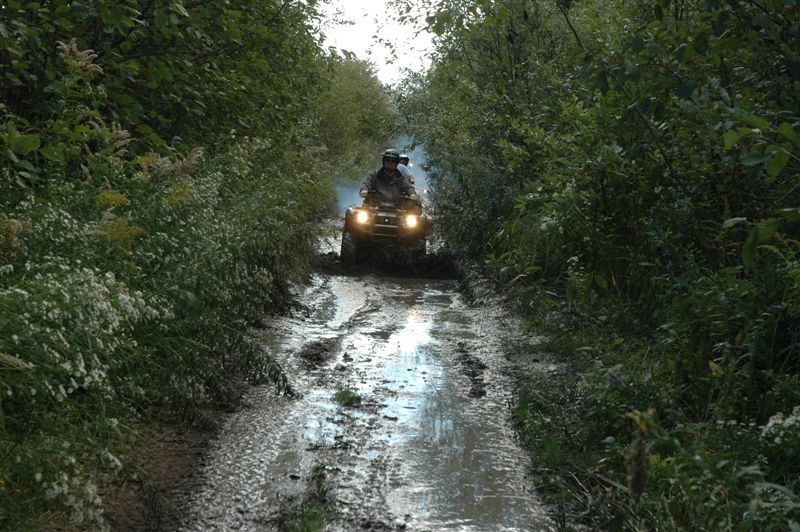 I had to do some serious hop scotching to be able to take some of these photo's and if I missed anyone I truly apologize
but it was just to hard to get right to the front and get ALL of the action shots...
Here is one of the deeper holes that a few folks got stuck in.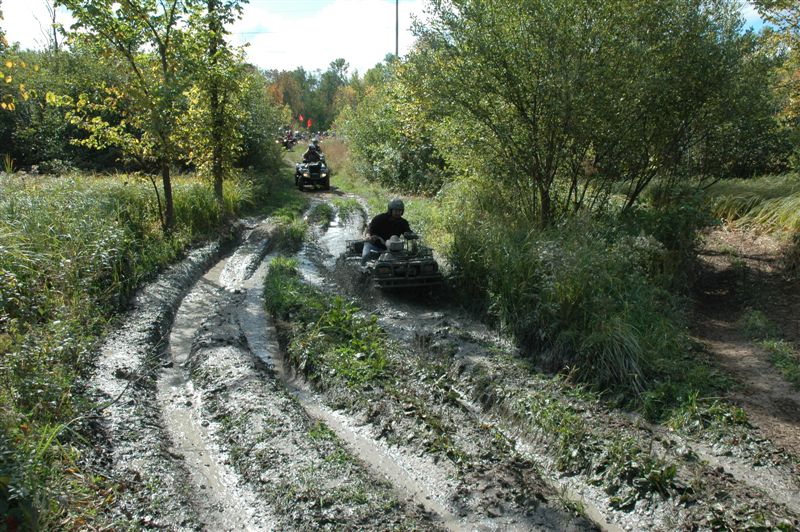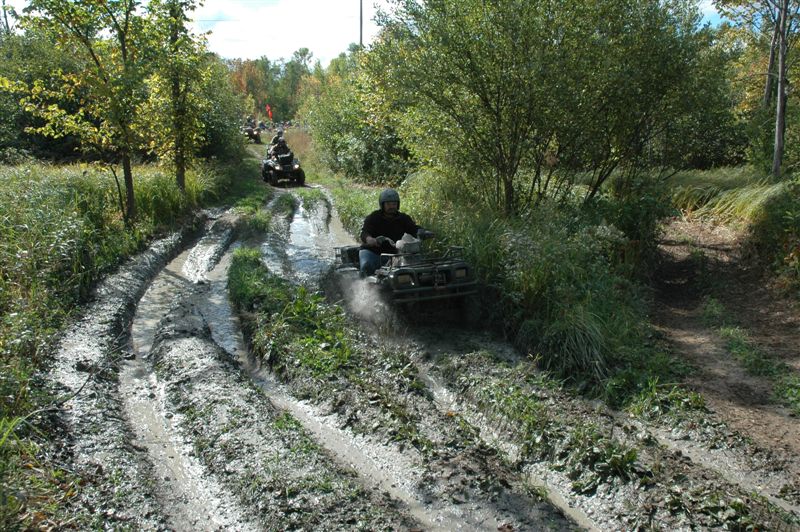 Some help was required this time.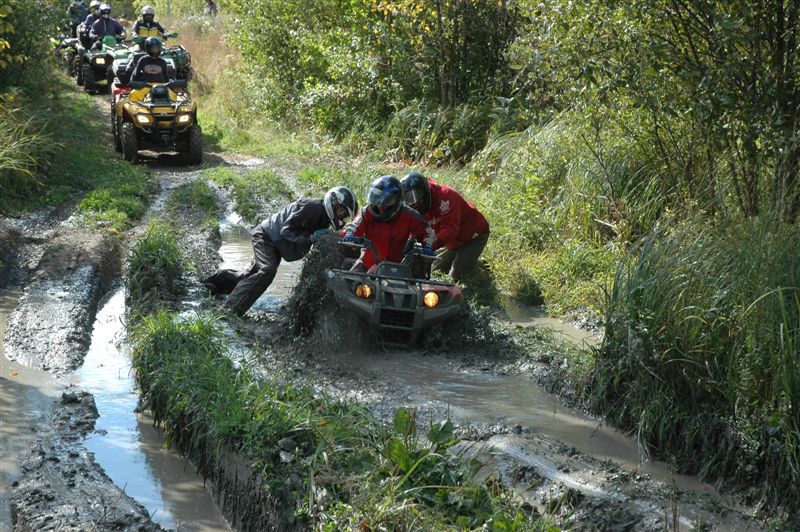 And even more help was required here... Lets not get into brand bashing now folks.... It happens to the best of us some times...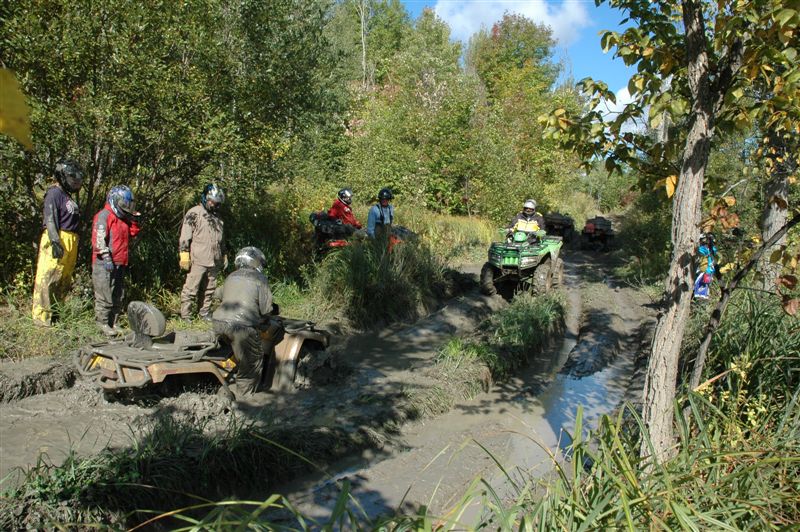 A smiling driver and passenger after the rescue.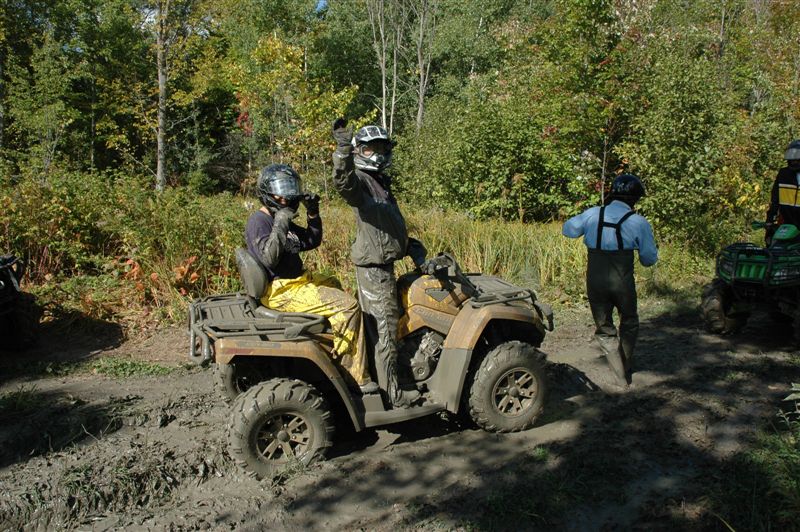 Not too far down the road another rescue was in order as the mud holes just kept getting trickier and trickier to navigate.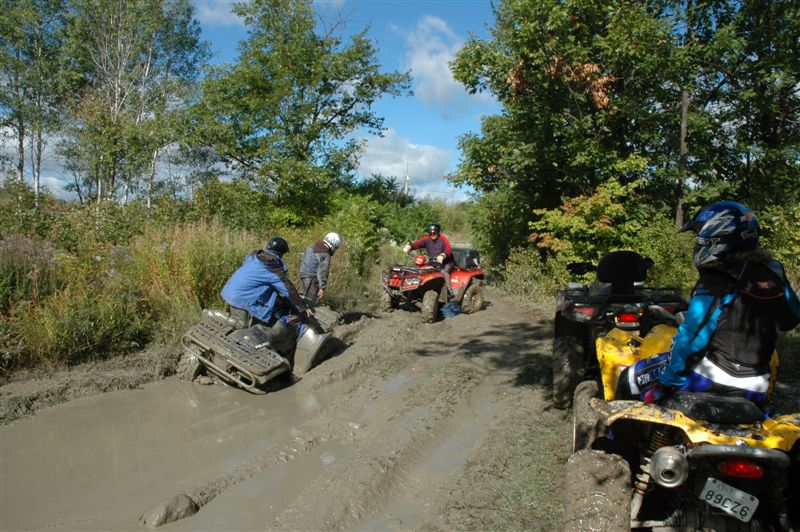 Here is a shot of some of our group, hey folks thanks for coming out!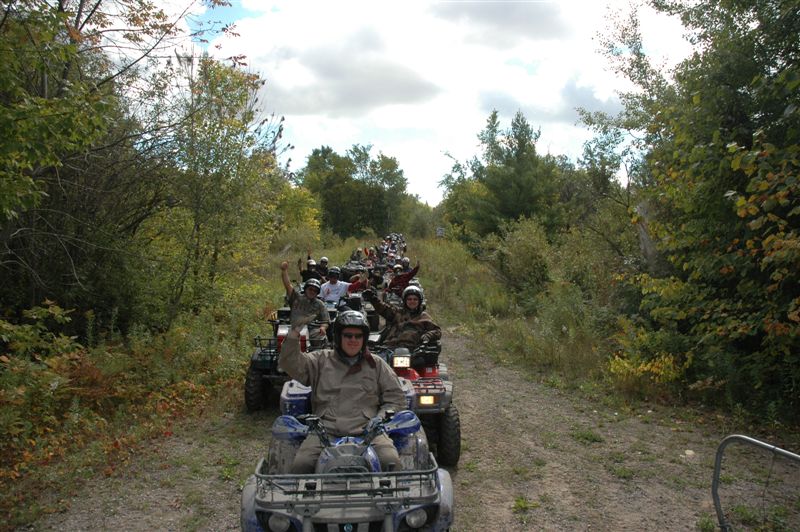 The Baxter Trails not only offer up some good mud holes but some nice bush running as well
with lots of little scenic areas to stop at and rest.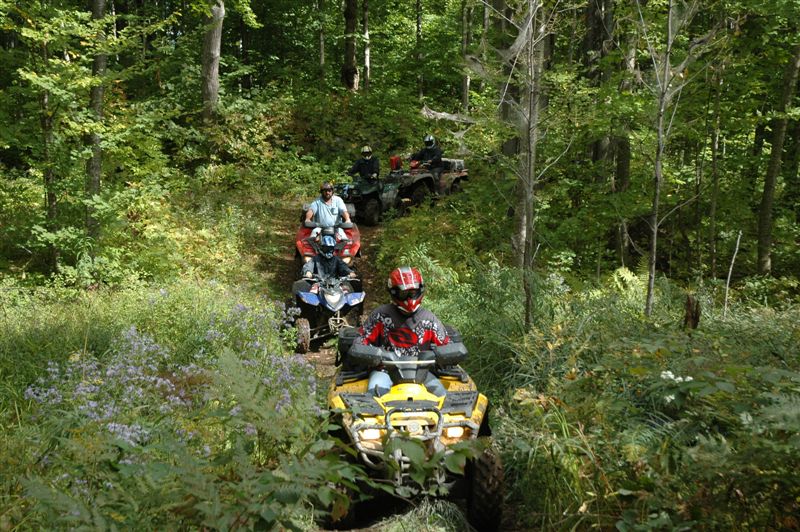 But we all know why you folks come to these things don't we, it's to get muddy so back into the mud we go!!!!!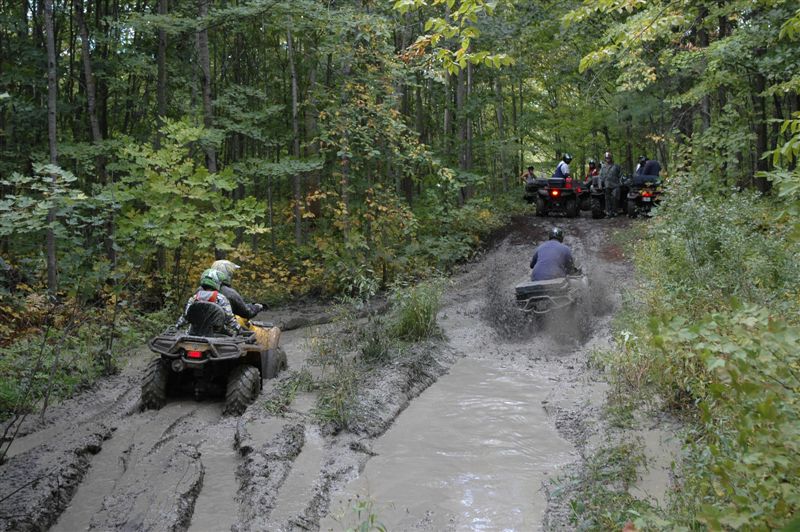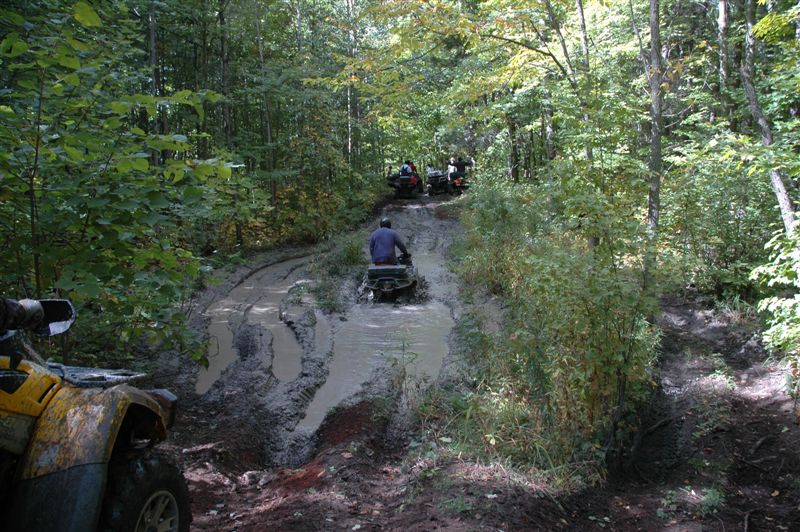 Us organizers had to cut our ride short to ensure that all was ready for our riders once the ride was done
but as you can see by this photo the entire day was not all work eh.....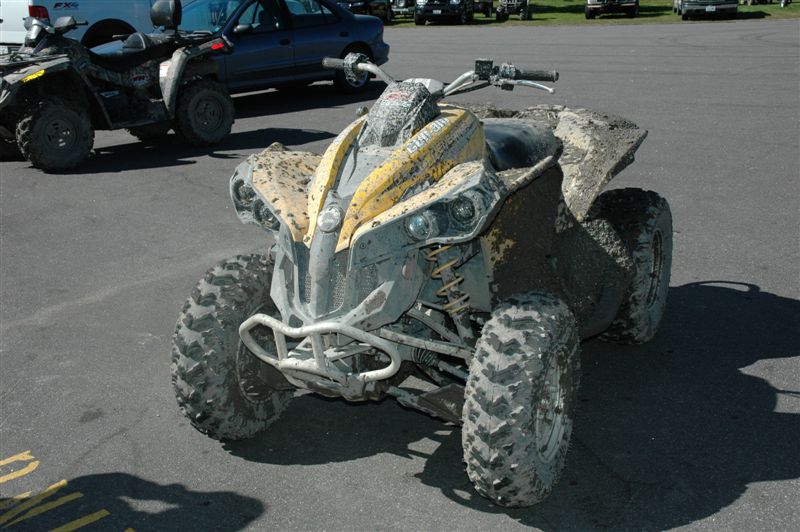 Here is one of our many Baxter ATV guides that helped us safely traverse the trail system,
thanks boys you all deserve a HUGE round of applause...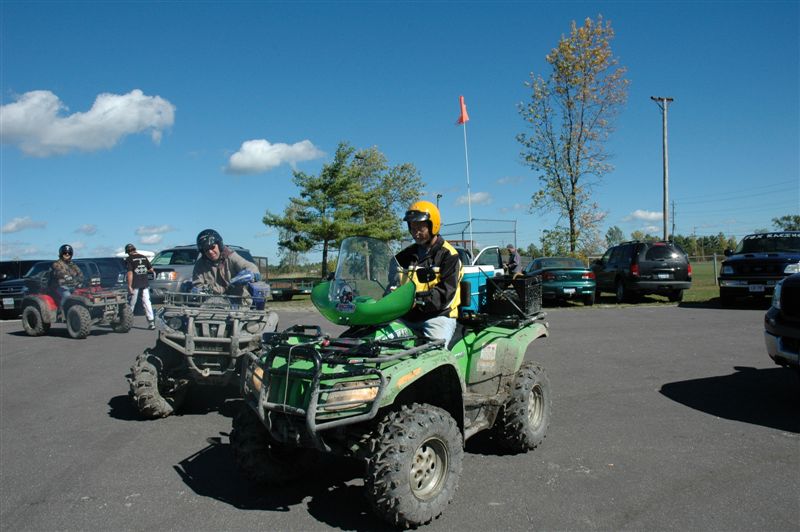 After the ride the Georgian Bay Fire Department was on hand to wash down the bikes for a small donation to the cause,
thanks to the Township for offering their service and personal you folks are the best!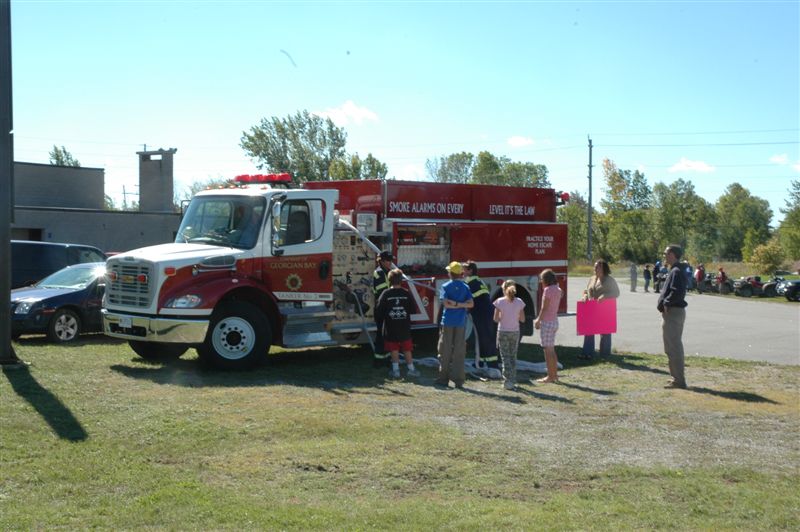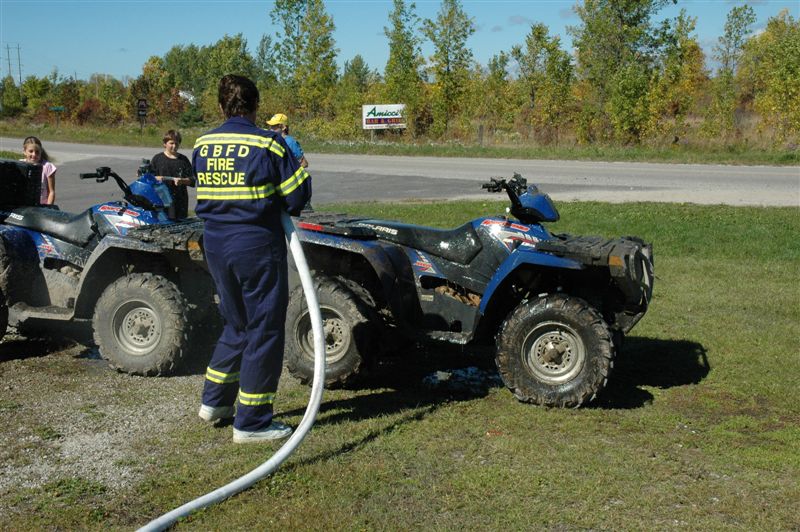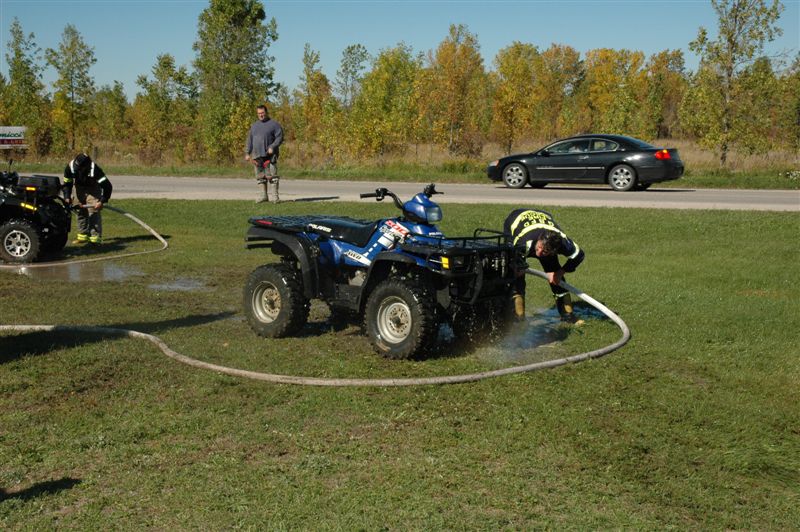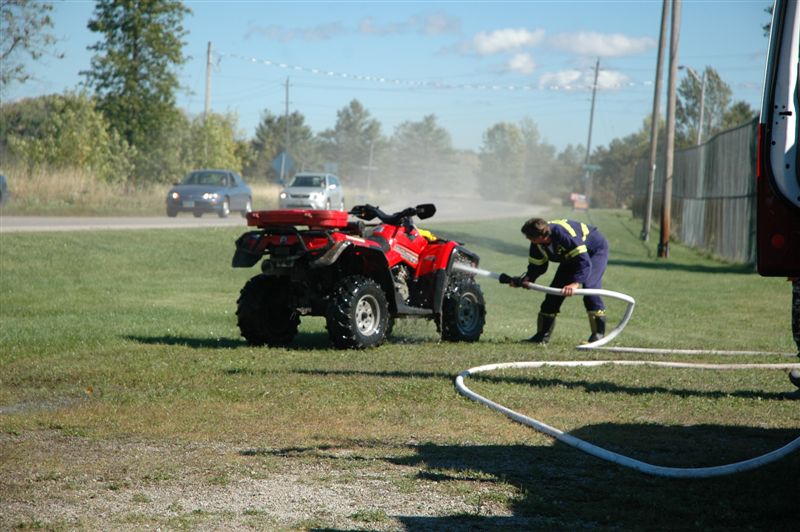 We would like to also thank the OFATV for coming out to our ride and using our event for their annual draw.
Some lucky winner is driving a brand new BRB ATV, congratulations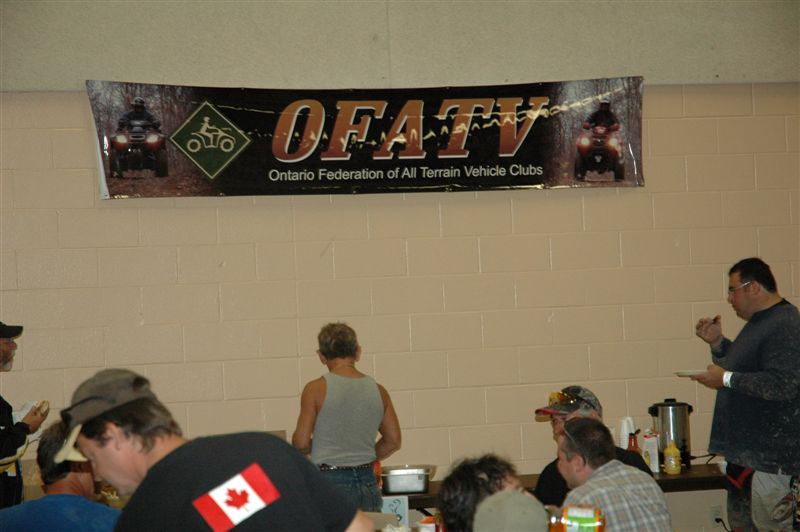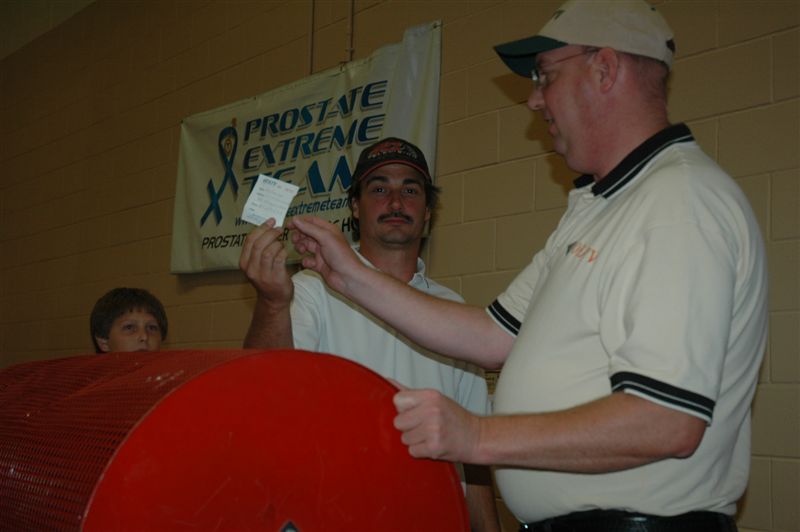 All in all it was a great day to meet some new folks and support a great cause.
With all of your help we raised just over $5600.00 dollars for Prostate Cancer Research.
I hope that I will see you all again next year and if you have any photo's that you would like to add to this collection
please email me directly @
steve@prostateextremeteam.com
Thanks again folks and see you next year!!!!!
Steve Hutton
Founder