It was a bitterly cold and very windy day on Saturday February 26th, the wind chill was about -42 for most of the day.
The bitter cold most likely discouraged some people from attending the event, but we still had 44 people register.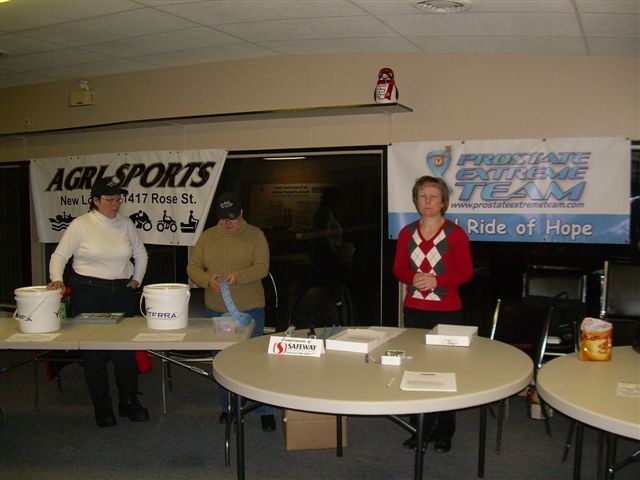 Those that came out were a hardy bunch of people, they bought lots of raffle and 50/50 tickets, we sold over $900 in raffle tickets alone.
We sold $281 worth of 50/50 tickets and the winner of the 50/50 draw received $140.50 to which the winner very generously gave the money back to us for the Hospitals of Regina Foundation.
Thank you for your generousity as he also gave us a $300 pledge sheet as well.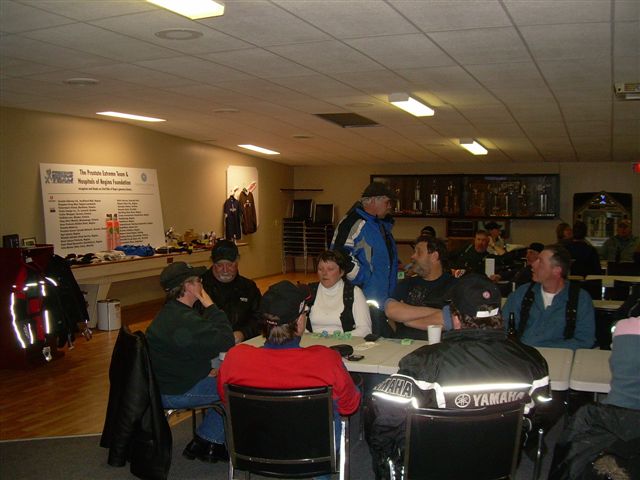 We would like to thank our generous sponsors for without their donations this event woyld not be possible!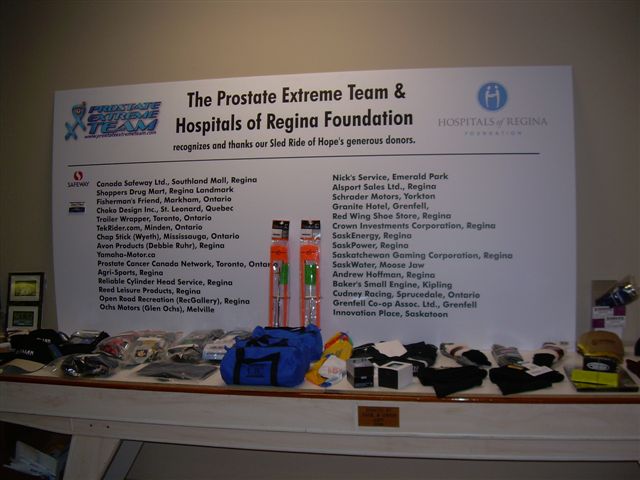 Quoting James Hoffman Organizer of the 2011 PET Saskatchewan Sled Ride of Hope
"I feel good about the fact that 44 riders raised that amount of money at our annual Sled Ride of Hope, my kids and wife helped out a lot all day long at the rally, which was terrific & really helps to promote the family aspect of this event"
The Grenfell Snowdrifters Club members were a big help and they did a great job with the hot dogs and hot chocolate at the warm up shack.
They also helped with registration and the raffles ans we truly thank them for all their help!
The Curling Club did a great job supplying food all day long and also provided us with beverages later in the afternoon.
The Regina PCCN group made an appearance and spoke to the crowd for a few minutes which is truly why we are doing this event in the first place, Prostate Cancer Awarness.
The final amount raised for the Hospitals of Regina Foundation, Prostate Assessment Centre is: $2,561.00.
We thank those that participated for being so generous & we look forward to organizing the 2nd Annual Saskatchewan Sled Ride of Hope.
See you in 2012!!